SunExpress is named Best Leisure Airline in Europe
11. August 2023 - 16:31
This page is only available in the current language.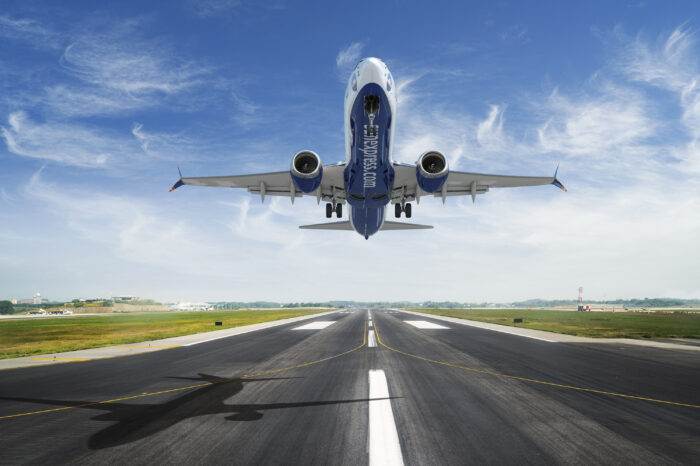 SunExpress has been named Best Leisure Airline in Europe at the World Airline Awards 2023.
Max Kownatzki, the CEO of SunExpress, said: "This award is a testament to the quality of the product and service standards we offer to our customers. It is a source of great pleasure for us to see that this award is based on direct feedback from passengers, and that our guests appreciate the devoted work of all our teams on this occasion. I would like to thank our esteemed guests for choosing us and our amazing team who provide the best service to our guests with the same passion and professionalism every day. We will continue to listen carefully to the expectations and demands of our guests, and to invest in our products and services in the air and on the ground."
SunExpress offers direct flights from Turkey to 60 destinations and more than 175 routes across 30 countries. The leisure airline has added 26 new routes to its flight network for this summer.
"We have expanded our flight network with 26 new routes, marking the largest network expansion in our company's history. By offering direct flights from Turkey to 60 destinations in Europe, we continue to connect our guests with the dreamy coasts on the Turkish Riviera and historical, culinary and natural gems of Turkey" Kownatzki added.
This summer, SunExpress has also undertaken its largest route and network expansion in the UK, connecting seven significant British gateways to popular and sunny destinations in Turkey. The airline currently offers direct flights from Gatwick, Luton, Manchester, Birmingham, Newcastle, Bristol and Edinburgh to Antalya, Dalaman, Izmir, and Gaziantep for the summer 2023 season. SunExpress has recently announced the addition of Leeds-Bradford to its flight portfolio from the United Kingdom, expanding its route network for the summer 2024 season.
The 2023 World Airline Awards
The Skytrax World Airline Awards was launched in 1999 to provide a customer satisfaction study that was truly global. Travelers across the world vote in the largest airline passenger satisfaction survey to determine the award winners. The event is referred to by media around the world as "the Oscars of the aviation industry".
The online customer survey was conducted from September 2022 to May 2023, with the participation over 20 million passengers from 100 countries.
About SunExpress
Established in Antalya in 1989 as a joint venture of Turkish Airlines and Lufthansa, SunExpress acts as a tourism ambassador between Turkey and Europe with its 30 years of experience and leisure airline expertise. SunExpress flies to more than 175 destinations in 30 countries and carries more than 10 million passengers every year. With its headquarters in Antalya and Frankfurt and bases in Izmir and Ankara, SunExpress has more than 3500 employees and a fleet of 66 aircraft. SunExpress named the 'Best Leisure Airline in Europe' in the latest global survey by Skytrax. You may find detailed information about SunExpress at www.SunExpress.com
Media Center
Related
SunExpress bei den Skytrax World Airline Awards 2023 als "Best Leisure Airline in Europe" ausgezeichnet

2023-08-11 16:28:19
Frankfurt am Main, 23. Juni 2023 – SunExpress, ein Joint Venture von Lufthansa und Turkish Airlines, hat bei den diesjährigen…